back in my jan 11th entry about visiting austin and seeing my nephew, i mentioned i had taken a few pics with the crappy camera on my motorola razr phone. i finally found the license key i needed to activate the image manipulation software, so now i can show you the pics.
this is the banner for linc and heather and miles when they returned home: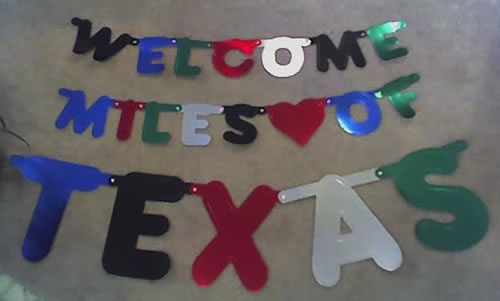 it's a play on the song "miles and miles of Texas" by asleep at the wheel (see below for more on that).
and here's a picture of miles, and one of my brother: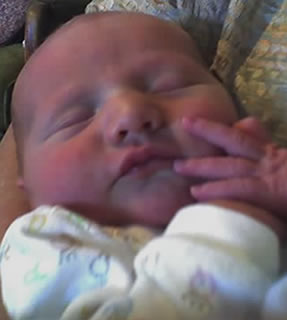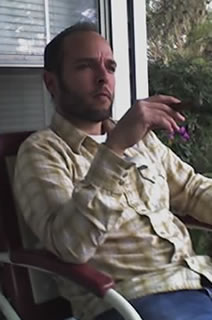 my brother was out on the front porch, smoking cigars with me and our dad. note the pensive "just what exactly have i gotten myself into? but somehow i'm still happy about it." look he's got.
"i rode up into austin, the cradle of the west —
just ask any cowboy, he'll tell you it's the best.
i met a Texas beauty, i got friendly with her pa,
i looked into her big blue eyes, this is what i saw —
i saw miles and miles of Texas, all the stars up in the sky.
i saw miles and miles of Texas, gonna live here 'til i die."
–asleep at the wheel "miles and miles of Texas"
(perhaps my brother is singing it right now.)