jaime — a friend of linc's in austin — does concert posters for various shows, as well as doing various other types of print artwork. based on posters of old westerns, he created a poster for linc and heather's wedding. here's a quick picture i took: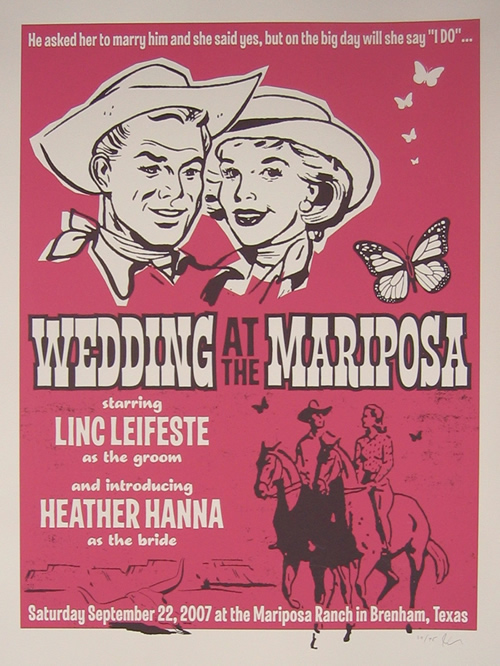 ("mariposa" is spanish for "butterfly" so that might help explain the butterflies)
he hand-printed a limited run of 45 and they gave them to wedding party people and family. (the picture above is of mine.) he was at the wedding, and i know he got a lot of comments from various people about the poster.
by the way, jaime is the same guy who did the red and black hand-printed johnny cash poster i have framed and in my living room.